I had a bash the other night, using the Skymax on the HEQ5 to try and image the ISS. The first pass, the sky was too light to try and align to use the Satellite Tracker on the lappy, so I tried releasing the clutches and manually tracking. Sounds easy, but it's not. I had the 450d and a 2xTC on the Skymax and struggled to get focused. I finally managed to get focus just as the ISS disappeared behind the house.

The following pass the sky was much darker, and I tried with the webcam instead. This time I was able to use the Satellite Tracker. I'm not 100% sure I setup correctly, but after PA'ing I ran a quick goto align, then after the ISS had crested the horizon told the software to track it. It seemed to do a good job of tracking, but was always a little behind and I couldn't get it to catch up, so again no results.

I will try this again.

There were a few clear spells allowing me to attempt a couple of flares with the Satcatcher. The first one I got was out of focus... not sure why, but I blew it.

The next one, was too dim against the bright sky.

Then, too low behind the hedge.

As the clouds were moving in, finally, the Mag -7 was bright enough, and high enough to catch.

450d with the nifty fifty, 30s, f2.2 ISO200. Iridium 49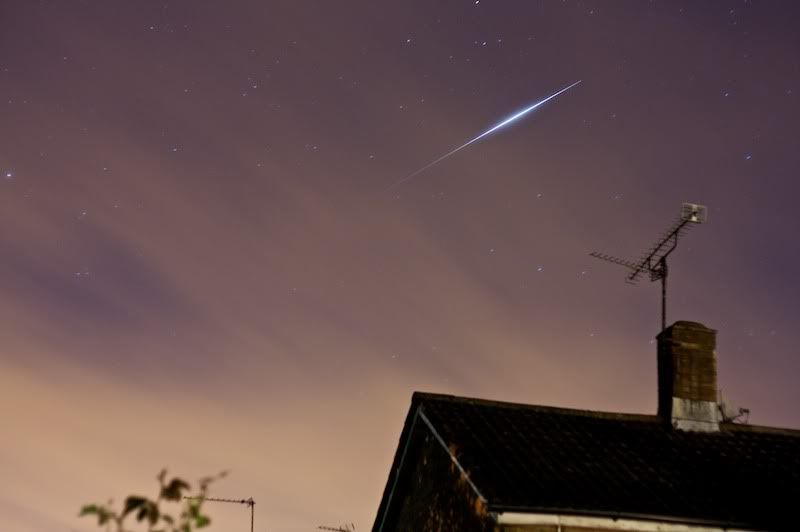 Phew... First decent one in ages.